Applications of the PET Bottle Granulator
3E PET bottle granulator is suitable for efficient crushing and reuse of PET bottles, drink bottles, plastic bottles and pipes. The crushing ability is mostly improved by using pressure equipment. It can be supplied with automatic transmission device and sound insulation enclosure upon request. Because of the crushing process involved with water, the service life of the blade can be prolonged and the cleaning can be done simultaneously. Therefore, it has strong practicability, easy operation, long working life and other characteristics.
Structure chart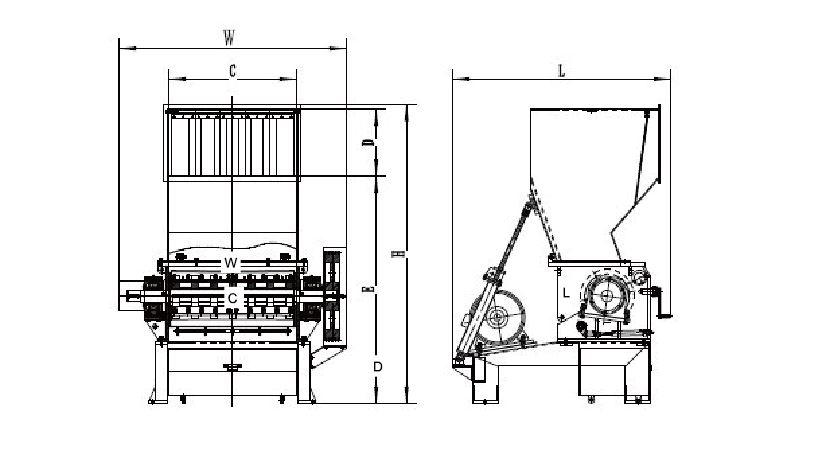 Technical Specifications of the PET Bottle Granulator
Model
Item
PC2660
PC3260
PC3280
PC4280
PC42100
PC42120
Dimension L/W/H (mm)
1483×1328×1740
1486×1368×1711
1586×1568×1814
1770×1642×2425
1770×1842×2425
1760×2221×2530
Cutting chamber C/D (mm)
634×383
634×415
834×414
834×540
1034×540
1234×540
E (mm)
1567
1269
1369
1842
1842
1947
Rotor Diameter (mm)
φ260
φ320
φ320
φ420
φ420
φ420
Main Shaft Speed (r/min)
591
438
627
466
466
462
Screen Mesh (mm)
φ8
φ12
φ12
φ12
φ12
φ12
Rotor-knives (PCS)
3×2
3×2
3×2
3×2
3×2
3×2
Stator-knives (PCS)
2×2
2×2
2×2
2×2
2×2
2×2
Main Motor Power (KW)
15
15
22
37
45
55
Weight (KG)
890
1485
1646
2820
3230
3650
Features of the PET Bottle Granulator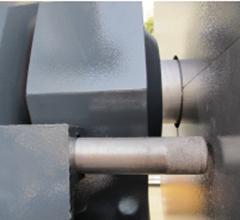 Rotor locking device & external bearing
Rotor locking device can fix the rotor with a bolt to avoid the harm caused by the rotation of the rotor when the cover is opened.
External bearing can effectively prevent moisture and dust from entering the bearing.
---
Screen
Different size and form of screen meet different needs of customers.
---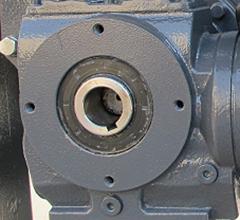 Spiral Discharging
The fragmentized material is discharged automatically through the screw conveyor to ensure the continuous production of the granulator.
---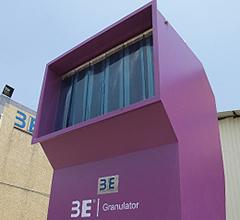 Hopper
With the reinforced design, the hopper is strong and durable.
---