The waste lead acid battery recycling solution developed by 3E Group takes use of modern machinery, automation and control technology, realizing thorough automatic crushing, cleaning, separation and recycling of the useful plastics and metal in the lead acid batteries. So this can protect the recycling workers from being injured by direct contacting with toxic substances. This solution can also reduce the discharge of the harmful matters such as lead, thus greatly reducing environmental pollution.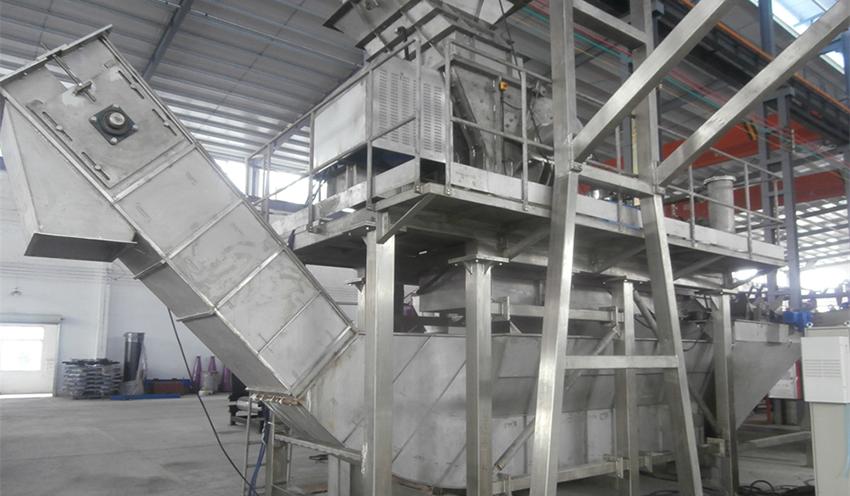 Operating principle:
The waste lead acid battery recycling solution can realize crushing, cleaning and separation of the lead acid batteries, thus sorting out lead plaster, lead powder, metal grating, plastic PE/PVC etc. It can also carry out recycling of electrolyte and waste acid of the batteries. Then they can enter the treating system of the waste acid.
Lead
Plastic PE/PVC
Features of the waste lead acid battery recycling solution:
1. Productivity: 60-80 batteries/hour.
2. There is no need of pre-treatment of the batteries. You can carry out material feeding directly.
3. This solution adopts humanization design. The all stainless steel hammer crusher is equipped with division bar type screen so that the maintenance is quite easy.
4. The diameter of the crushed material is less than 80mm and the separation efficiency is greater than 95%.
5. It also adopts PLC automated and control.
6. This recycling solution adopts later innocuous disposal which can greatly reduce the environmental pollution.