Plastic Pipe Shredder
Pipe Shredder, WTPH Series
The WTPH series plastic pipe shredder has obtained the design patent and CE certification. It is mainly used for the plastic pipes which are hard to be crushed by common plastic shredders. This industrial shredding machine can be safely operated with high efficiency. The working distance of the material pushing device can be adjusted according to the length of materials.
This kind of industrial shredder is suitable for various pipes with long diameter, such as pipe PP pipe, PE pipe, PPR pipe, PVC pipe, proximate matter, and steel wire composite pipe.
Specifications of Plastic Pipe Shredder, WTPH Series
Pipe Shredder, WTP Series
The WTP series plastic pipe shredder is a kind of vertical shredder, which is designed according to material shape. It is suitable for shredding long pipes. The production efficiency is greatly enhanced. You can choose the waste shredder according to the pipe diameter.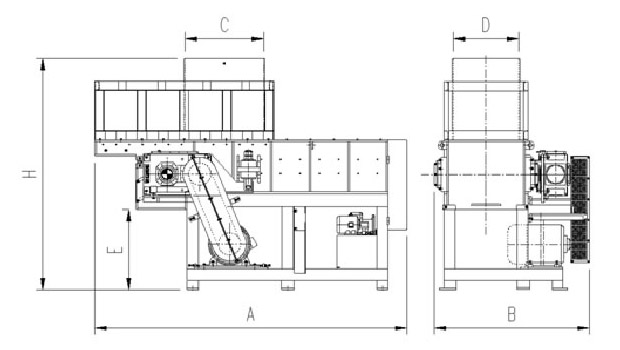 Specifications of Plastic Pipe Shredder, WTP Series
Related Names
Plastic Pipe Shredder | Plastic Pipe Crusher | Plastic Tube Shredder | Plastic Tube Crushing Machine