Wood Shredder

Resembling small wood chippers in outer design, the wood shredder is specially designed according to the feature and the performance of wood, wood pallet and tree roots. With PLC control system, the heavy duty shredder can achieve the flexible and efficient state on the machine's hydraulic system and drive system.
The wood shredder uses close-packed square structure movable blades which can be used multiple times and extending the blade life. It adopts frequency controlled hydraulic system to highly improve the work efficiency.
This selection of wood shredding machine uses dual drives and the fluid couplings with flexible drive, making the wood shredder run smoothly with low shock. The machine's service life is then enhanced. The product capacity can reach 0.5~20 ton/hour.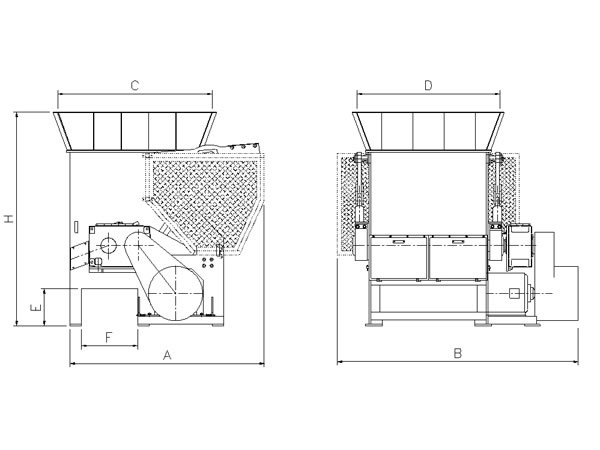 Technical Specifications of Wood Shredders
Related Names
Wood Shredder | Wood Chipper Shredder | Wood Shredder Machine | Wood Pallet Shredder | Used Wood Shredder | Industrial Wood Shredder