Double shaft Shredder

The double shaft shredder is automatically controlled by microcomputer to make the shredding machine to start, stop, reverse, and automatic return when overloaded. Therefore the waste shredder has the characteristics of low speed, high torque, and low noise.
Split type bearing block is adopted so the blades in the double shaft shredder can be changed easily. This industrial shredder is suitable for shredding demanding materials with extremely big size and thickness, such as: TV sets, washing machines, fridge shells, big pipes and fittings, fork pallets, tires, pails, aluminum, copper, and iron with a thickness less than 5 mm. Therefore, our line of double shaft shredder would be your optimum choice, if you are looking for industrial metal shredders, tire shredders, and more types of heavy duty shredders for industrial waste recycling purpose.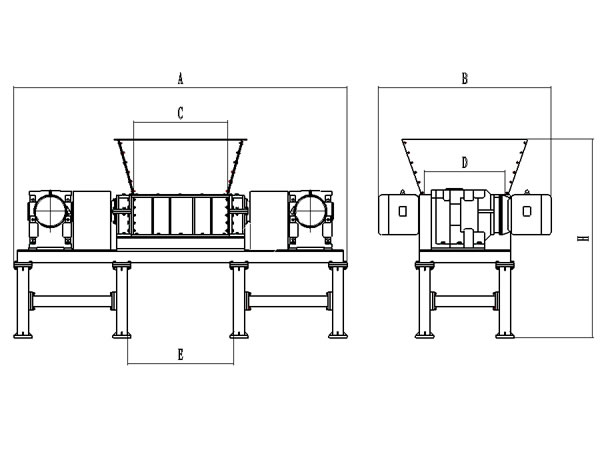 Technical Specifications of Double Shaft Shredders
Related Names
Double Shaft Shredder | Two Shaft Shredder | Twin Shaft Shredder | Metal Shredder | Tire Shredder | Plastic Shredder | Scrap Shredder | Waste Shredder